Home Page
We are presently working on this new website. If a price looks wrong to you, it most likely is. Please phone your order into Val 262-949-2425. Thanks for your patience.
Designer Woodland Greenery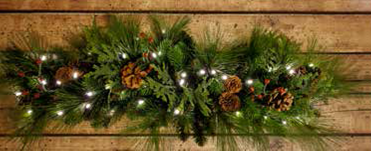 Introducing our New High End Line of Designer Woodland Greenery – This series consists of matching 9' garlands, 6' cascading garlands, 24", 36" and 48" wreaths, a 36" swag and a 7' tall skinny Christmas tree. In every piece you will find a beautiful, lush simulated blend of White Pine, Balsam, Cedar, Scotch Pine with Red Berries (Hawthorne/Holly) and varying sizes and shapes of Pinecones. Pre-lit with energy saving 5MM Warm White LED Lights. Made for Indoor or Outdoor use.
The Easy Way To
Light Up Wire Frame Silhouettes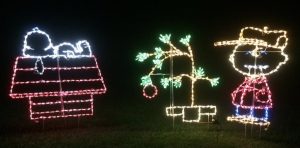 Are you looking for an easy way to light up your wire frame silhouettes? Try our Colored Combo Clips. It's so easy using them!
Below pictures are examples of frames done with the combo clips by some of our customers. The picture of the policeman on upper the right was also done with them.
Highest Product Quality
*Note* 99% of our lights are Pro Grade full wave (no flicker), dimmable and sealed one piece construction. The lights that are not full wave are only on the clearance page and will state half wave or standard and will also state replaceable or non replaceable. Any light strings that are not dimmable will say so in the description.
99.9% of our wire frames are made with 1/4″ rod. The wire frames that are not 1/4″, it will be noted in the description of that wire frame.
Check Out The Snowfall Lights – Our number 1 seller for the past four years.
The trees in the picture below are wrapped with the LED 5MM Concave light strings. Also known as wide angle 5mm and button lights.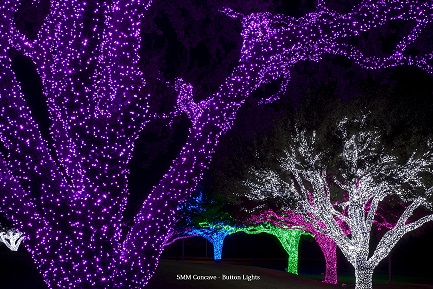 This home is also completely done with our 5mm Concave lights, 5mm Tree Trunk Wraps and our 30″ tall Mini Tree's.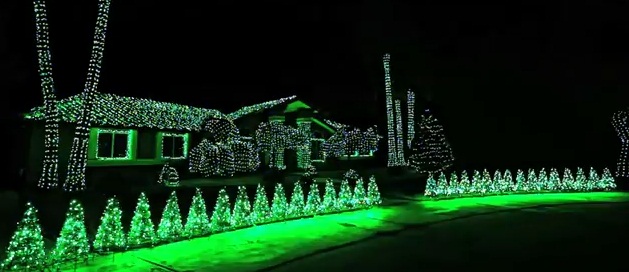 C6 and 5MM Lights.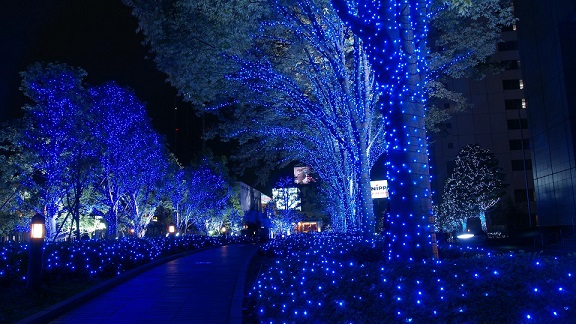 Same home as above picture.

Icicle Lights attached to tree limbs.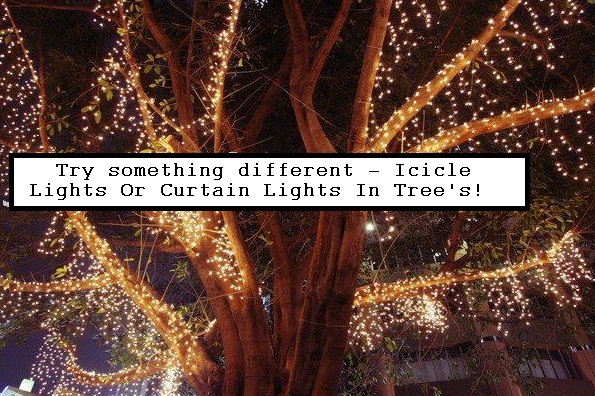 Done with 3/8″ LED Rope Light.